INNOVATIVE ELECTRICAL TRANSPORTATION SOLUTIONS THAT SAVE BOTH MONEY AND TIME
Baker Electric Transportation Group provides clients with competitive pricing, engineering excellence and unmatched experience in the Electrical Transportation industry. We are committed to execute and deliver projects on schedule and within budget exceeding the expectations of our clients. Backed by Baker Electric's 84+ years of electrical experience and excellence, we deliver on the most complex projects, achieving high client satisfaction. With one of the largest service area footprints in Southern California, our Transportation Group provides turn key Transportation Electrical solutions from Los Angeles to San Diego.
WHY CHOOSE BAKER TRANSPORTATION GROUP?
EXPERIENCED

Touting 84+ years of electrical construction excellence, our transportation team is well-equipped to successfully complete any project.

INNOVATIVE

We operate on the leading edge of our industry, incorporating innovation and efficiencies into our approach and construction of every project.
RELIABLE

You can count on our experienced and knowledgeable team to execute and deliver even the most complex projects on schedule and within budget.

FULL-SERVICE

We are proven in design-build, design-assist and installation projects from the Private Sector to Public Works, State and Local Agencies.
Baker has gained the reputation of serving clients through depth of technical expertise, quality, safety and collaborative work priorities. We have been the lead designer and installer for a multitude of transportation design-build projects throughout Southern California with the breadth of our services and the list of satisfied clients growing exponentially year after year.
DESIGN BUILD

We offer the resources, experience and engineering expertise to design and execute the right solution for even the most difficult of projects.

TRAFFIC SIGNAL SYSTEMS

Our Team consists of traffic signal professionals who fully understand design and installation protocols of Smart Traffic Signal Systems. We pride ourselves on our innovation and growing list of services as we do our part to improve public infrastructure.
STREET LIGHTING SYSTEMS

We prioritize intermodal public safety while reducing cost and increasing lighting efficiency. We specialize in transportation lighting systems, striving for excellence in all phases of construction - concept, design assist, installation and maintenance.

ITS SYSTEM UPGRADE

Intelligent Transportation Systems (ITS) are designed to meet the increasing need to improve the efficiency in our transportation infrastructure. The installation of complex ITS requires highly-specialized professionals who fully understand the design and construction requirements of each project. Our team of professionals are on the leading edge of the latest technology and are committed to providing solutions to exceed our client's expectations.
Bid Build
Design Assist Services
Design and Build
Fiber Optic Network Systems
Security and Video Surveillance Systems
Intelligent Transportation Systems
Wireless Communication Systems
Inductive Loop Detection Systems
Video Vehicle Detection Systems
Emergency Vehicle Notification Systems
Automated Road Enforcement Systems
Variable Speed Limit Systems
Dynamic Traffic Lighting Systems
Underground Infrastructures Systems
Tunnel Lighting Systems
Highway Lighting Systems
Temporary Power
False Work Lighting
TELL US ABOUT YOUR ELECTRICAL TRANSPORTATION PROJECT
MORE ABOUT US
Learn more about our capabilities by browsing the transportation projects gallery
PROJECTS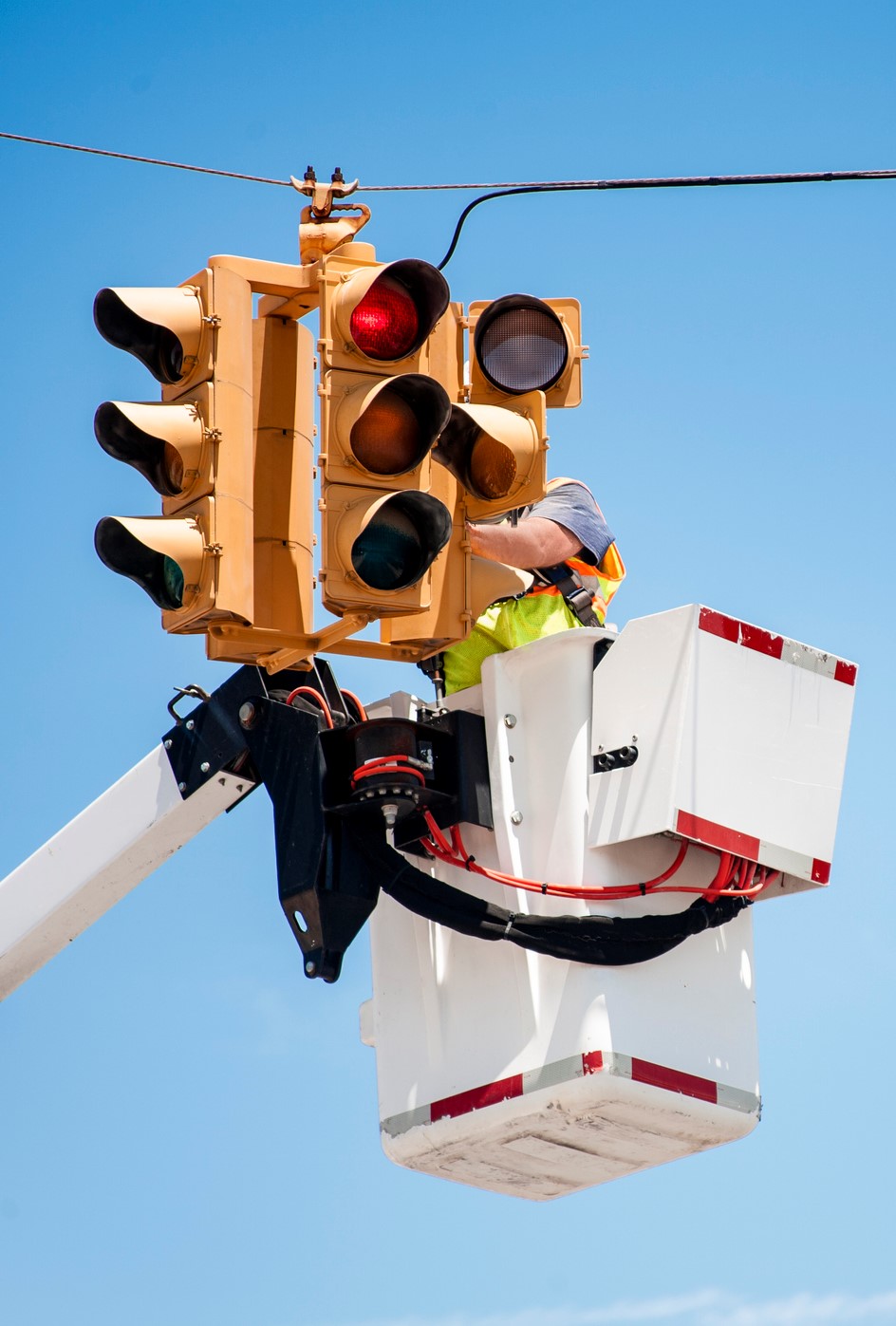 TRUSTED PARTNER FROM ROUTINE TO COMPLEX
Resources and expertise to design and execute the right solution for your unique Transportation project. Contact us.
Experience security, huge savings and increased value when you have Baker handle the engineering and installation of your Transportation Electrical system. Relying on decades of experience and engineering excellence, we can design a dependable and scalable system that meets your unique needs .
Let us provide estimates for your project:
Bid build Estimates
Design and Build Estimates
Design Assist
Budgetary Estimates
Since 1938, Baker has delivered power system services throughout California with uncompromising quality, innovation, and integrity. Certifications include NFPA 70E/OSHA, NFPA 70, NFPA 99, and NFPA 110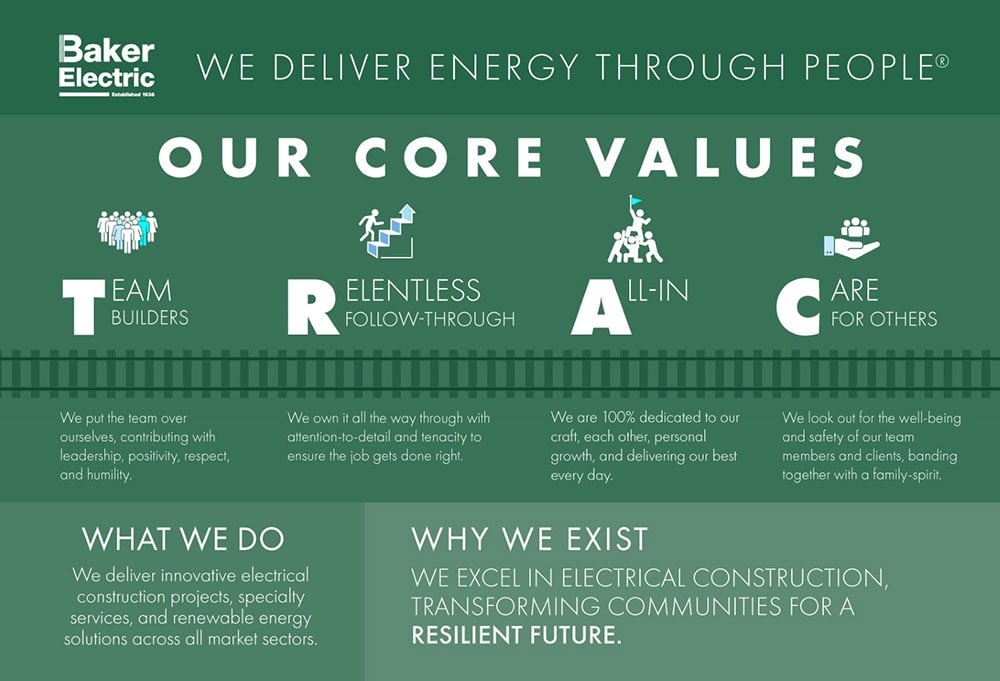 30
TRANSPORTATION ELECTRICAL SPECIALISTS
275
TRANSPORTATION ELECCTRICAL PROJECTS INSTALLED IN LAST 30 MONTHS
We Love Our Customers
Baker Electric was the right fit to install a 350-kilowatt 14-hundred panel solar system. By going solar we will save $120,000 each year reduce our electric bill by nearly 90 percent. This will allow us to provide an additional six hundred thousand meals to the community. I can't say enough good things about Baker Electric.

Jim Floros
President & CEO The Jacobs & Cushman San Diego Food Bank
We had the privilege to have Baker Electric install commercial solar systems at our San Diego and Solana Beach Locations. I say privilege because in both cases it was a fantastic experience. All in all, Baker is a solid company with a solid crew. Everything was extremely well coordinated and I highly recommend them.

David Bubnash
General Manager, Morena Storage, Solana Beach Storage
After a nationwide search, we found Baker had the experience and did the best job of explaining the options. They worked closely with our structural engineering and steel contractor and added roof reinforcements designed to meet seismic requirements when the concern came up. Baker stayed on schedule, did a great job of communicating and even arranged the solar commissioning after-hours and on a weekend to help us avoid interruptions to our business operations.

Todd Roberts
President Marine Group Boatworks
As a charter school leader, I depend on reliable, responsive, and high-quality support from trusted advisors. I have found Baker Electric to fully meet and exceed those expectations. Their attention to detail and a wide range of knowledge on construction management and coordination was impressive. We found them to be approachable and invested, as they pursued our project with our best interest in mind and first. We were quite satisfied with the outcome.

Monique Davis
Executive Director El Sol Science & Arts Academy
The whole experience with Baker has been excellent. The installation team was very professional and did a great job and left the site cleaner than when they arrived.

Excellent communication throughout the project! Everyone was very professional and friendly! They made it very easy for us. Highly recommend Baker!