Baker Electric is proud to be 100% Employee Owned.
We believe our employees should share in the success of our company in a tangible way. That's why we started developing our Employee Stock Ownership Plan ("ESOP") several years ago. Participating in the ESOP program means our employees are part owners of the company and benefit financially from a cooperative job well done. Our employees take great pride in their craft and now they are incentivized even more to make an impact. That is why our projects are completed on-time and on-budget and with a spirit of excellence. Each of our individual efforts add up to a greater whole.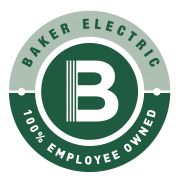 How does employee ownership work?
You get an annual gift of Baker Electric stock for working hard with your fellow employee owners
In six years it's all yours, no matter what
No action is required and there is no cost to join. Employees are eligible to become a member of the ESOP once they have worked for the company for 500 hours in a 6-month period.
Team members' ESOP account is subject to vesting so the longer they stay at Baker Electric, the more they are vested.
Every year, Baker contributes to each employee-owners' ESOP account. Each account grows from these annual contributions and from the reallocation of any forfeitures (the non-vested balances).
At Baker Electric, being an employee owner means having a stable present while building your future. Our employees enjoy industry competitive wages and the long-term investment that comes from company ownership.
The Bottom Line
The existence of our employee ownership program is a great way to keep our team members happy, motivated, and keep their interest centered around the business's overall success because everyone shares in it's success. When we do well as a company, all employee-owners do well.
For more information about becoming an employee owner at Baker Electric, please see our Careers Page.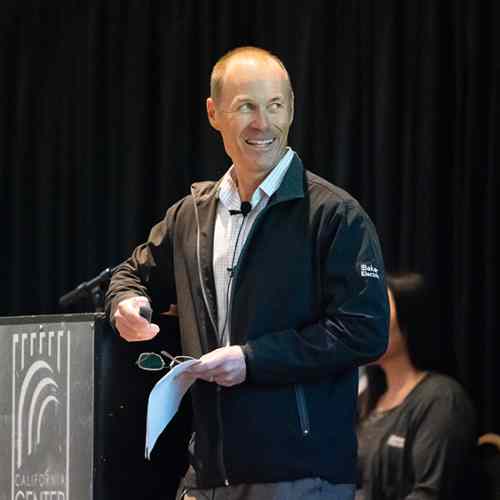 At Baker we believe in investing in others. It was Ted Baker's vision for Baker Electric employees to own Baker. He believed when Baker team members own the company, they in turn take care of their company and work hard to make it better. So, he created an employee stock ownership plan so Baker employees could formally have the opportunity to own company stock.
"I've considered transitioning to an ESOP for the past few years, and I am happy and excited that this day has finally come," said President and CEO Ted Baker. "Our hard-working, dedicated employees are the lifeblood of Baker Electric. We are very excited about implementing this structure and confident that the long-term benefits of this plan will not only enhance our company's performance capabilities for the benefit of our clients and industry partners, but also bring significant value to our Baker Electric team members."
Baker Electric joins approximately 6,500 ESOPs in the U.S. with roughly 14 million participants.
Employee Stock Ownership Plan (or "ESOP")
Baker Electric joins approximately 7,000 ESOPs in the U.S. with roughly 14 million participants.
Baker is a unique company – driven but with a family feel. Many of our employees have been with us for a good portion of their careers. Our ESOP will position the company for sustainable, long-term growth, while enhancing our team members' work lives and financial futures. As an employee-owned company, every employee-owner at Baker Electric shares in our success. Yearly contributions of company shares can make a huge impact on our Team members' life. When we do well as a company, all employee-owners do well.
BAKER ELECTRIC HAS BEEN IN BUSINESS SINCE
BAKER ELECTRIC BECAME EMPLOYEE OWNED IN
PERCENTAGE OF BAKER THAT IS EMPLOYEE OWNED