It's official: Southern California businesses & organizations are paying more for electricity than anywhere else in the country.
According to the US Bureau of Labor Statistics, San Diego county ratepayers have been paying more cents per kilowatt-hour than every other major city and region in the US since December of last year. Have you felt it yet? The bad news, electricity prices are only going to get worse. Historically, local utility companies rates have steadily risen over the years, meaning that you will be paying more and more as time goes on.
How can you make a meaningful difference to lower your electric bill? The most obvious answer is utilizing solar power. If getting solar has ever been in the conversation for your business or organization, there are two very important changes coming that you must know about before it's too late.
Baker Has Achieved Great Heights in Renewable Energy
Standing tall for over eight decades, Baker Electric continues to design, build and install innovative commercial solar and utility-scale solar projects throughout Southern California and beyond. With a commitment to our clients and to our core values, we have achieved great heights in Renewable Energy.
Top Solar Contractor Rankings 2023:
#1 National Electrical Subcontractor
#1 California Electrical Subcontractor
#6 California Solar Contractor
#16 National Solar Contractor
"We are championing environmental stewardship and we love what we do."
- Ted Baker, President & CEO
"We help businesses and non-profits increase their bottom line while reducing their carbon footprint."
- Scott Williams Executive Vice President
WITH BAKER ELECTRIC, YOU CAN EXPECT: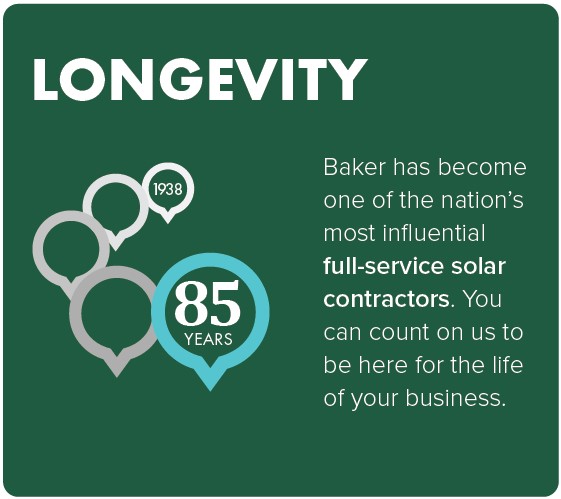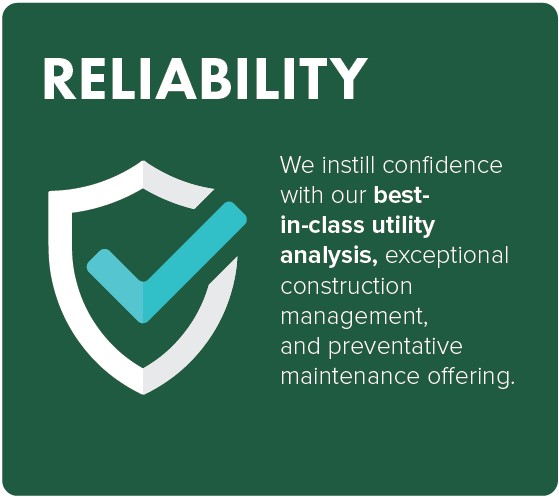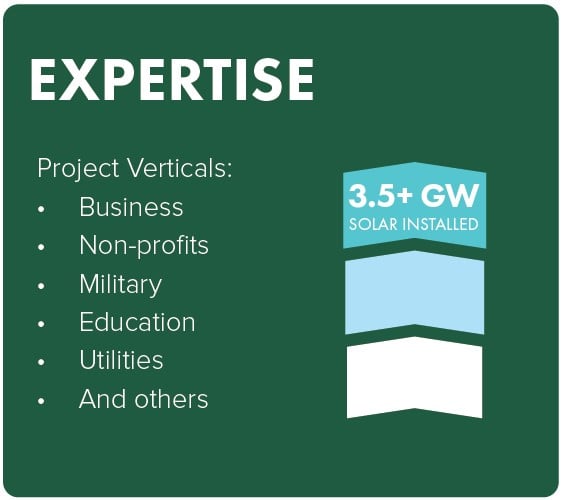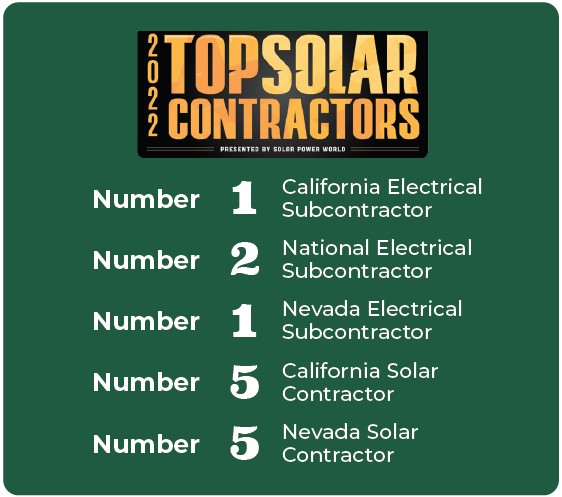 Leading California with Exceptional Commercial Solar and Energy Storage, Design, Engineering and Installation
Experience and a track record of success is everything. And with an impressive 3.5 GW of installed solar and a Top Solar Contractor ranking from Solar Power International, Baker is recognized as a world-class provider of renewable energy. Delivering technically advanced Commercial and Utility Scale Solar and Energy Storage solutions to business, non-profits, military, education, utilities and others, Baker also provides its clients with the benefits of streamlined operations and technically advanced maintenance.
WE DELIVER ENERGY THROUGH PEOPLE
For over 85 years, Baker Electric has been widely recognized as one of southern California's leaders for its innovative and comprehensive portfolio of electrical construction and renewable energy solutions.
1938
BAKER HAS BEEN POWERING CALIFORNIA SINCE
We Love Our Customers
Baker Electric was the right fit to install a 350-kilowatt 14-hundred panel solar system. By going solar we will save $120,000 each year reduce our electric bill by nearly 90 percent. This will allow us to provide an additional six hundred thousand meals to the community. I can't say enough good things about Baker Electric.

Jim Floros
President & CEO The Jacobs & Cushman San Diego Food Bank
We had the privilege to have Baker Electric install commercial solar systems at our San Diego and Solana Beach Locations. I say privilege because in both cases it was a fantastic experience. All in all, Baker is a solid company with a solid crew. Everything was extremely well coordinated and I highly recommend them.

David Bubnash
General Manager, Morena Storage, Solana Beach Storage
After a nationwide search, we found Baker had the experience and did the best job of explaining the options. They worked closely with our structural engineering and steel contractor and added roof reinforcements designed to meet seismic requirements when the concern came up. Baker stayed on schedule, did a great job of communicating and even arranged the solar commissioning after-hours and on a weekend to help us avoid interruptions to our business operations.

Todd Roberts
President Marine Group Boatworks
As a charter school leader, I depend on reliable, responsive, and high-quality support from trusted advisors. I have found Baker Electric to fully meet and exceed those expectations. Their attention to detail and a wide range of knowledge on construction management and coordination was impressive. We found them to be approachable and invested, as they pursued our project with our best interest in mind and first. We were quite satisfied with the outcome.

Monique Davis
Executive Director El Sol Science & Arts Academy
The whole experience with Baker has been excellent. The installation team was very professional and did a great job and left the site cleaner than when they arrived.

Excellent communication throughout the project! Everyone was very professional and friendly! They made it very easy for us. Highly recommend Baker!