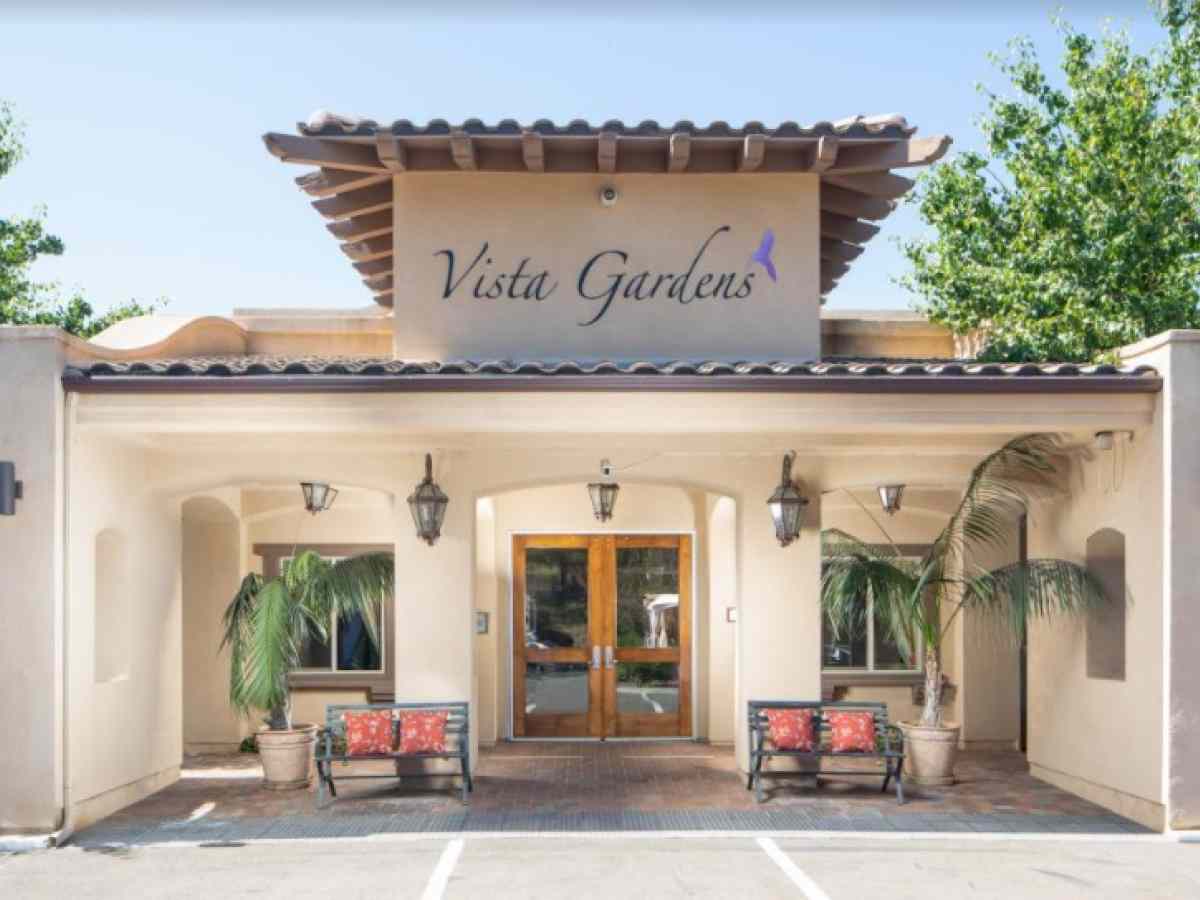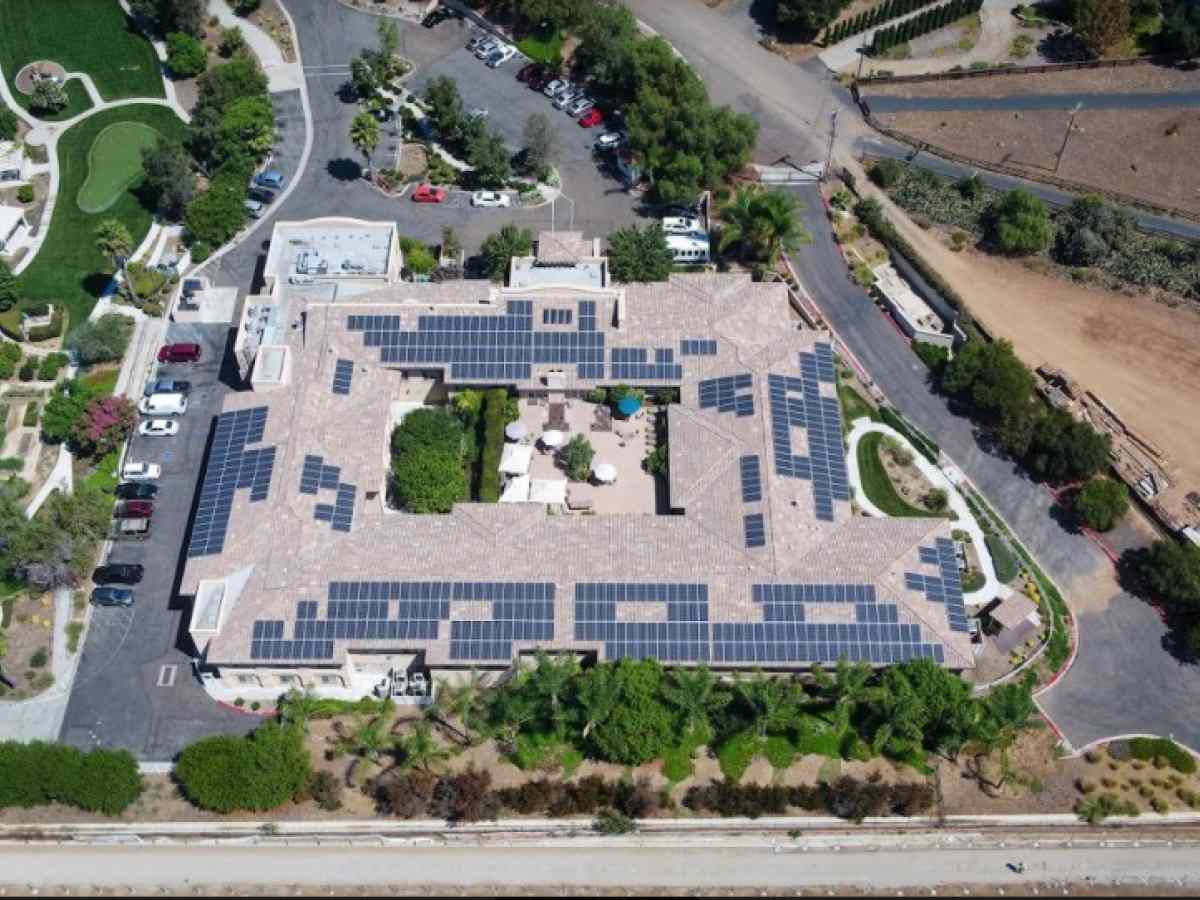 The Challenge
24/7 senior memory care services resulted in high electricity costs for Vista Gardens
Leadership at the facility anticipated electricity costs to increase in the future
The organization needed a low-cost energy solution to mitigate high energy expenses

As a full-time senior living and memory care service provider, Vista Gardens is a constant consumer
of energy. With a wide-array of offerings for their community members including various therapies, around-the-clock security, and 5-acres of amenities, their average electric bills averaged out at over $4700 per month. Vista Gardens searched for a low- cost renewable energy solution with great financial incentives like the Investment Tax Credit (ITC) and a tax-deductible depreciation method for their investment.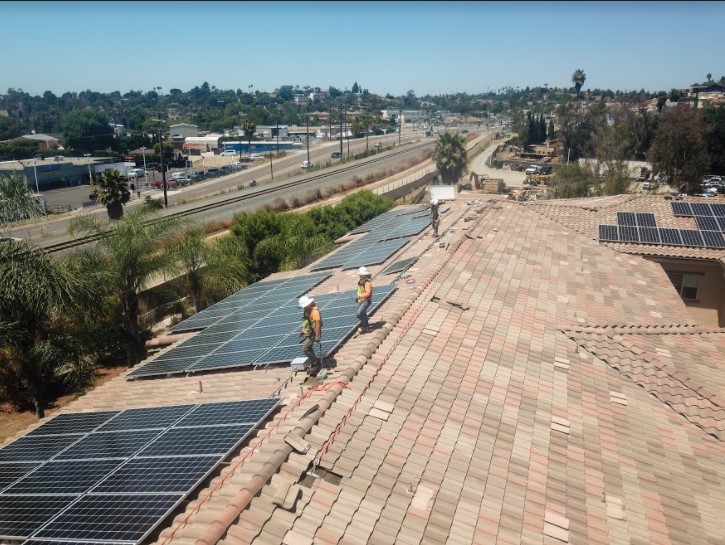 "The anticipation of high electricity costs coupled with the low cost for solar and good incentives (ITC and depreciation) were [Vista Garden's] primary reasons for seeking solar for their facilities"

The Solution
Vista Gardens and a third-party consultant with Next Grid Partners, LLC had a solar capacity in mind when Baker began planning the project. At one point during the system planning phase, the project budget changed slightly. The Baker team quickly adapted to its client's needs and worked with all parties to reduce the system size after contract to satisfy the new budget requirement.

In the end, the project consisted of a quantity of 480 360-watt rooftop panels with SolarEdge inverters, delivering 172.8 kilowatts (kWs) of clean, photovoltaic energy. On top of the manufacturing warrantees provided by the solar module and inverter manufacturers, Baker was able to provide a 5 year production guarantee for the whole solar installation - an industry rarity.

Vista Gardens was looking for reliable contractors with experience building solar on commercial facilities. Several Baker Electric clients were called on as references and ultimately the client felt most comfortable with Baker Electric.
The Results
Vista Gardens is already seeing results of their solar investment, with significantly lower electricity bills for their facilities. They are projected to save over $45,000 annually in electrical costs. In addition to the savings, working with Baker was the perfect fit for their facility. Despite being in operation 24/7 serving all phases of construction, Vista Gardens received 0 complaints from their community members, staff members and neighbors.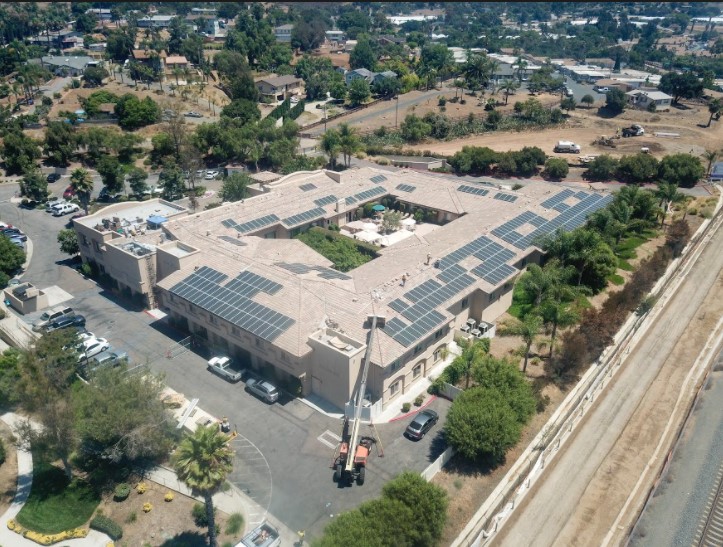 About Vista Gardens
Located in Vista, CA, Vista Gardens Memory Care offers senior care services personalized for each of their community members to enhance their quality of life and provide their family with peace of mind. Their program includes regular visits from physicians, dentists, podiatrists, optometrists, and psychiatrists. Physical therapists work with Residents based on doctors' orders, and they have LVN's on staff who can administer insulin injections. When needed, Vista Gardens works closely with hospice companies and has a hospice waiver for up to 25 patients.
Vista Gardens is a secure, gated community nestled in a beautiful country setting on nearly five acres of lovely landscaped grounds. Working with the Alzheimer's Association, they created a setting with several distinct areas, indoors and outdoors, to enhance the daily living and well-being of their residents, families, visitors and staff.
System Specs
 
Location: Vista, CA
System Size: 172.8 kWs
Number of Panels: 480
Date Commissioned: 16 October, 2019
Annual Energy Cost Savings: $45,264