Photo Copyright © Baker Electric
By installing a custom renewable energy solution from Baker Electric Del Ray Avocado is insuring they meet their financial & sustainability goals.
Their systems will provide an estimated annual electric bill savings of $75K/year and greatly reduce their environmental impact. With a total system size of 204 kW, the Del Ray will offset 150 to 300 tons of carbon dioxide per year – the equivalent of driving 60 cars for a year straight!
Plus, by installing in 2020, Del Rey Avocado took advantage of the 26% federal tax credit and other Federal and State incentives equaling an estimated total system cost savings of $642,000.
Del Ray Avocado has insulated their facilities from the effects of future utility rate hikes and decreased their operating expenses so they can focus resources on their avocado production.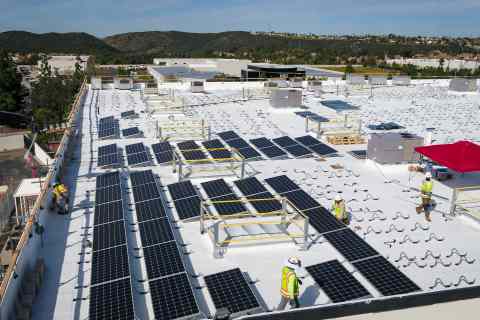 Photo Copyright © Baker Electric
Location

Escondido CA

System Size

204kW

Number of Panels

489

Annual Energy Cost Savings

$75,000/year