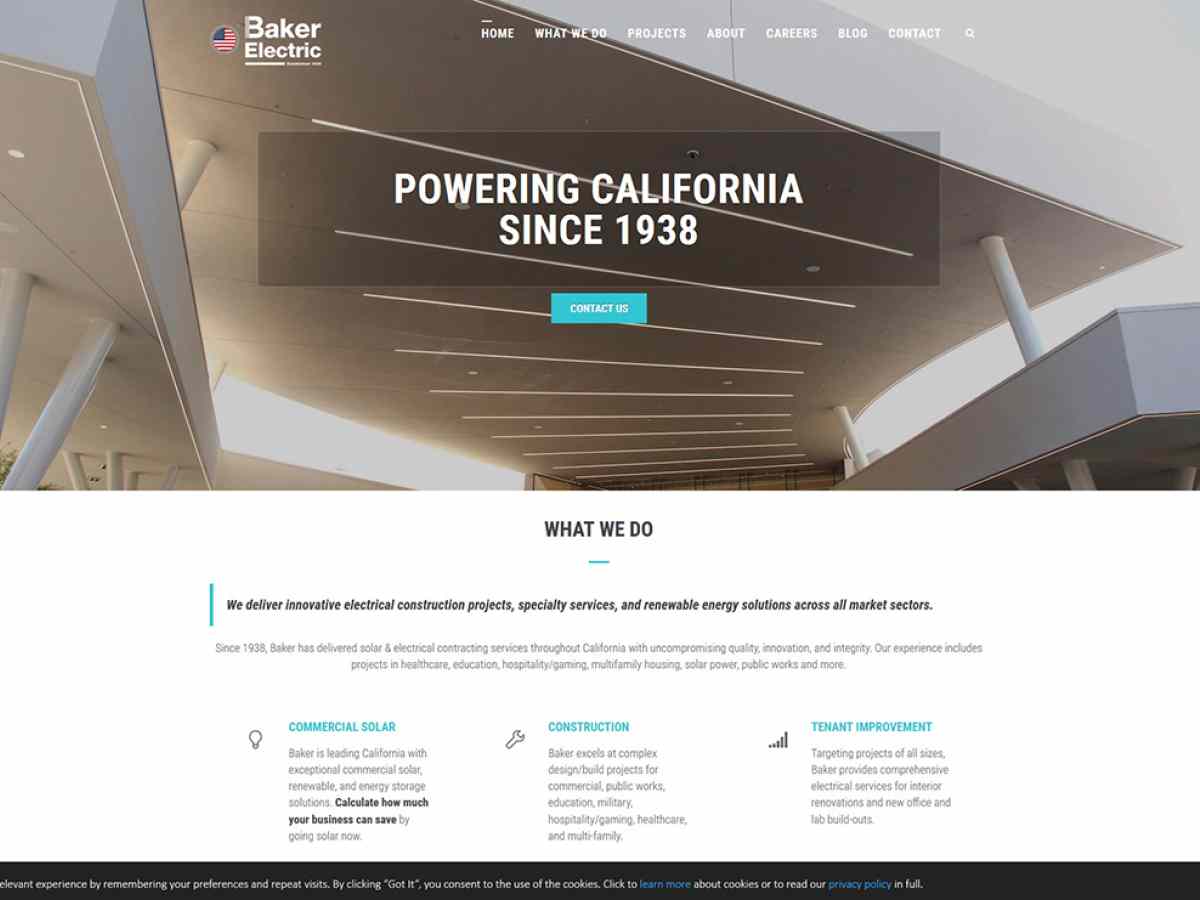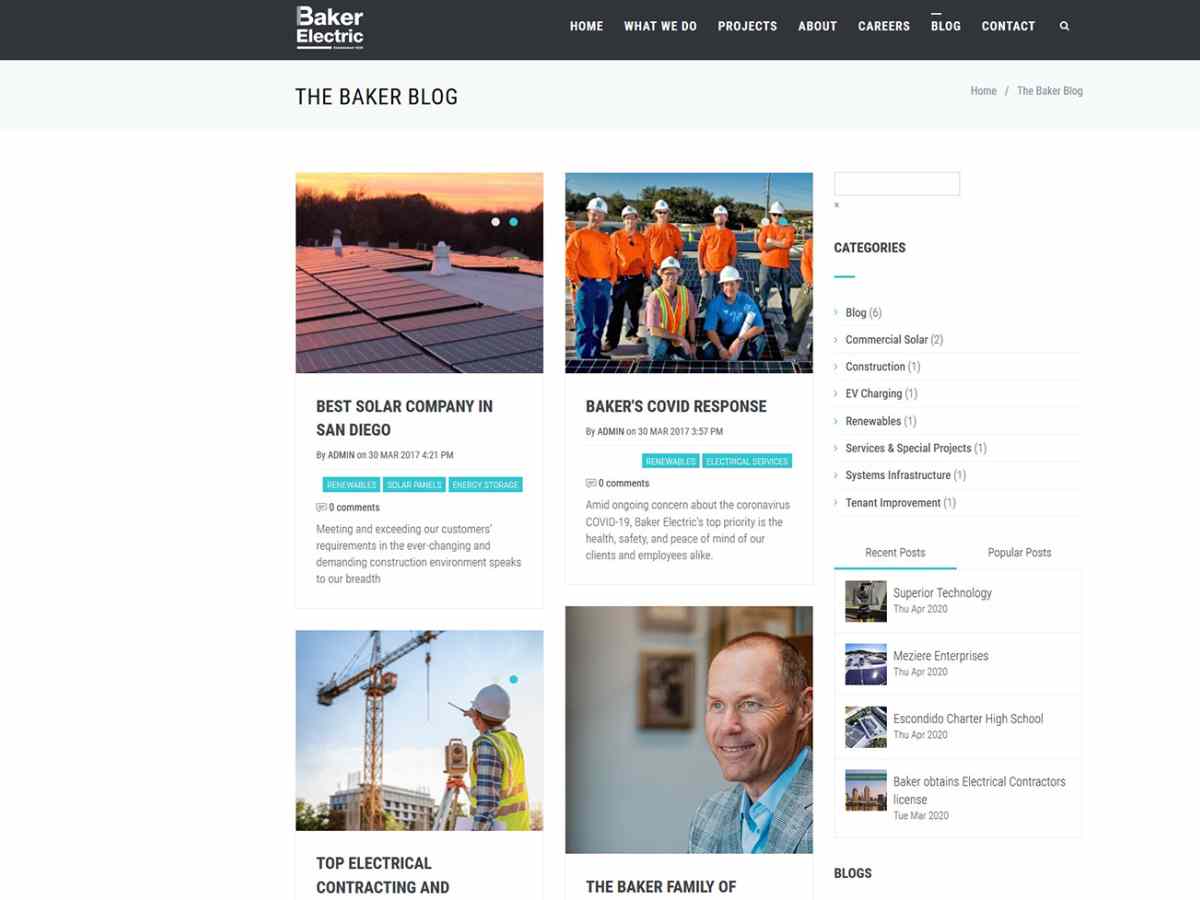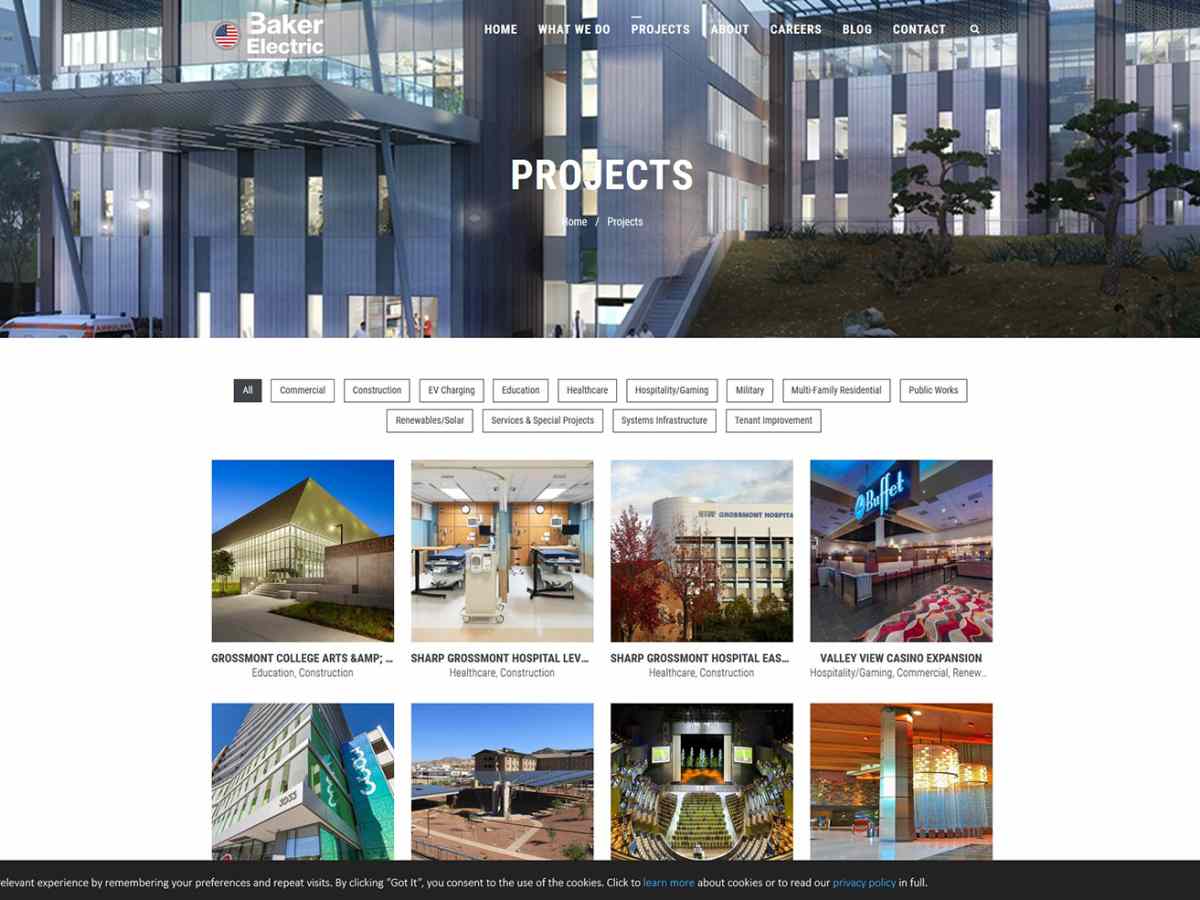 Fresh design
Here at Baker Electric we are always looking to improve the service we offer, so in an exciting step towards enhancing your experience with the Baker brand, we have launched a new, full upgraded website. With a fresh look and feel and a new intuitive design, our new website is designed with you in mind.
Mobile optimized
We understand your needs and how we can help you with a variety of electrical construction and renewable energy challenges. Fully optimized for mobile devices, our new site will allow you to learn more about what we do, how we do it and the partners we work with across Southern California, whether you're at your desk or on the move.
ADA & CCPA Compliance
We understand that privacy and accessibility are critical elements to best serving our clients in the digital space. We are constantly monitoring and updating our new website to ensure we remain compliant with both the Americans with Disabilities Act (ADA) and the California Consumer Privacy Act (CCPA).
New Features
Our new website enables us to bring all the Baker offerings together in one location, making it easier to navigate and discover more about the services and solutions we offer to not only our clients but our employees as well.
Just a few of our key improvements:
A more robust project gallery including case studies highlighting our completed projects filterable by service and industry vertical.
Saving calculators (Solar Savings Calculator, Cost of Doing Nothing Calculator) allowing our clients to quickly find out in real-time, just how much they can save by incorporating a renewable energy solution for their business or organization.
An interactive blog where we keep you up to speed with industry trends and company updates.
With our new website, we hope to build on the experience you have grown to expect from Baker providing even more convenience, accessibility and means to communicate while ensuring that your personal information is secure, and your privacy protected.