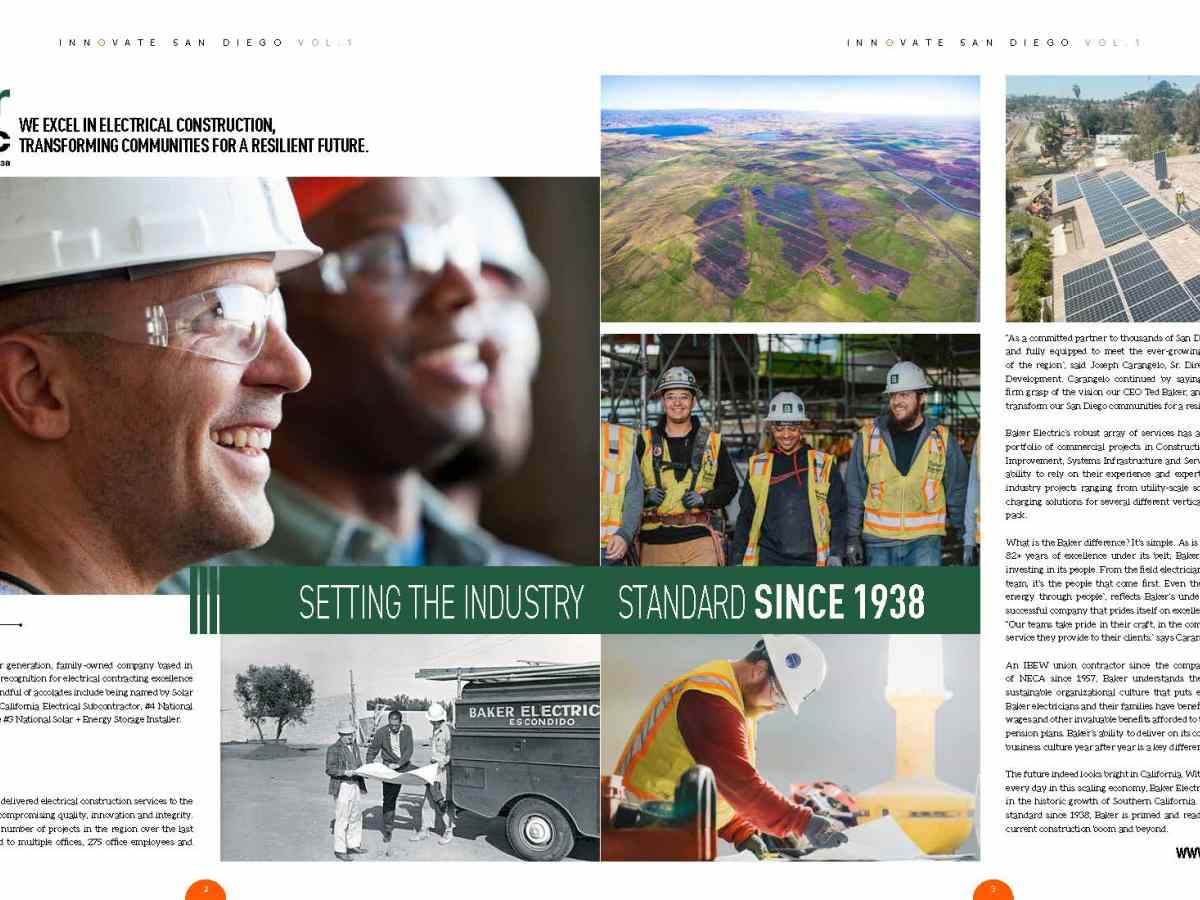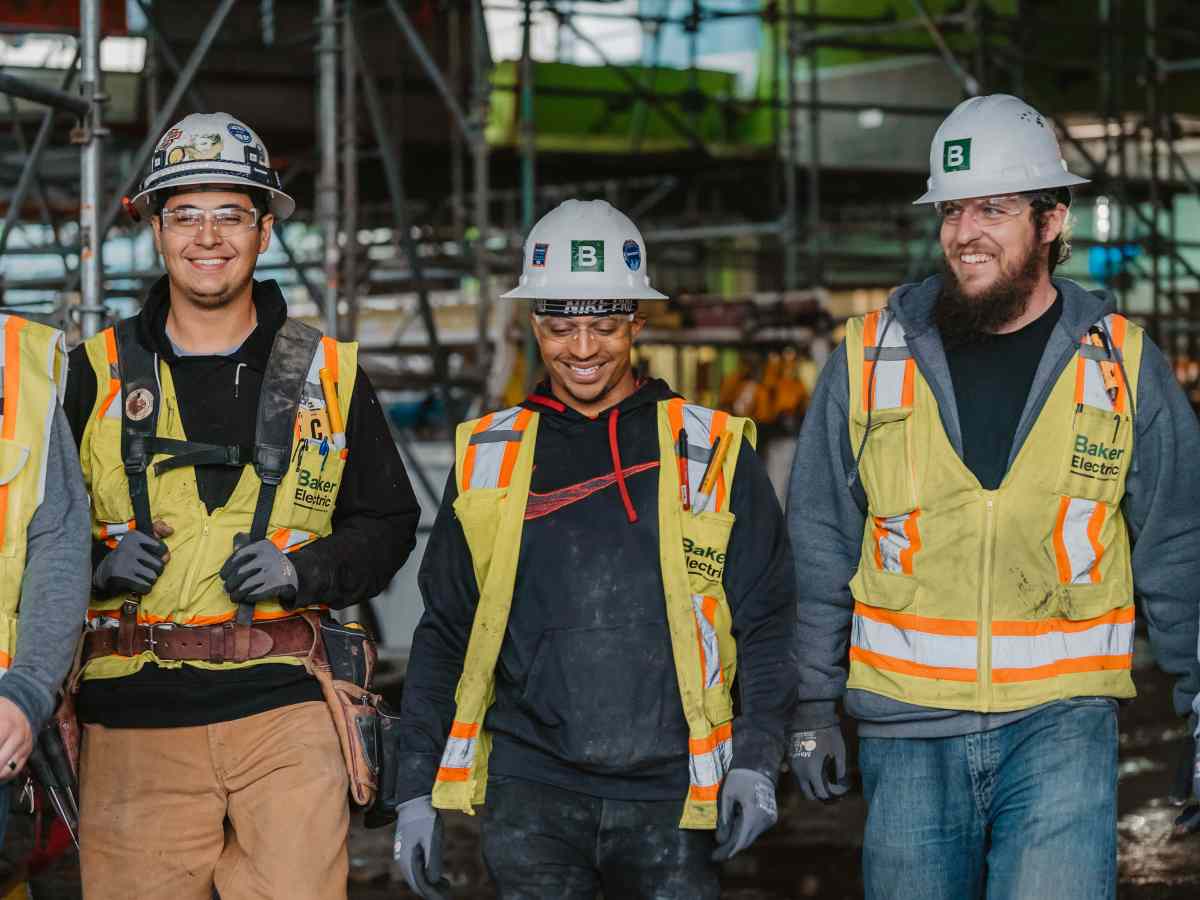 WE EXCEL IN ELECTRICAL CONSTRUCTION, TRANSFORMING COMMUNITIES FOR A RESILIENT FUTURE. 
In business since 1938, the four generation, family-owned company based in San Diego has earned countless recognition for electrical contracting excellence throughout the region.  Just a handful of accolades include being named by Solar Power World Magazine the #2 California Electrical Subcontractor, #4 National Electrical Subcontractor, and the #3 National Solar + Energy Storage Installer. 
For almost a century, Baker has delivered electrical construction services to the greater San Diego area with uncompromising quality, innovation and integrity.  The exponential growth in the number of projects in the region over the last decade has led Baker to expand to multiple offices, 275 office employees and 1270 field team members. 
"As a committed partner to thousands of San Diego businesses, Baker is poised and fully equipped to meet the ever-growing electrical construction needs of the region", said Joseph Carangelo, Sr. Director of Strategy and Business Development.  Carangelo continued by saying, "As a company, we have firm grasp of the vision our CEO [Ted Baker] and our talented team is ready transform our San Diego communities for a resilient future".   
Baker Electric's robust array of services has allowed them develop a diverse portfolio of commercial projects in Construction, Renewable Energy, Tenant Improvement, Systems Infrastructure and Services & Special Projects.  Baker's ability to rely on their experience and expertise in completing state-of-the-industry projects ranging from utility-scale solar systems to commercial EV charging solutions for several different verticals has set them apart from the pack.    
What is the Baker difference?  It's simple.  As is expected from a company with 82+ years of excellence under its belt, Baker recognizes the importance of investing in its people.  From the field electricians to the administrative support team, it's the people that come first.  Even the company motto, "We deliver energy through people", reflects Baker's understanding of the fact that any successful company that prides itself on excellence is simply a sum of its parts.  "Our teams take pride in their craft, in the company they work for and in the service they provide to their clients." says Carangelo. 
An IBEW union contractor since the company's inception and a member of NECA since 1957, Baker understands the importance of developing a sustainable organizational culture that puts employees first.  Generations of Baker electricians and their families have benefitted from the most competitive wages and other invaluable benefits afforded to them such as employer provided pension plans.  Baker's ability to deliver on its commitment to an employee-first business culture year after year is a key differentiator in the industry. 
The future indeed looks bright in California.  With new opportunities popping up every day in this scaling economy, Baker Electric is excited to play a major role in the historic growth of Southern California.  Setting an impressive industry standard since 1938, Baker is primed and ready to fulfill the demands of the current construction boom and beyond.